Our LME Recruitment Services for Employers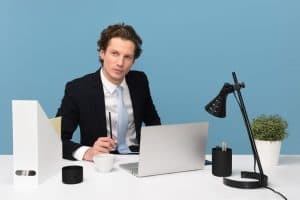 Advance your company's strategic recruitment focus by choosing from our LME Recruitment's range of services. Nikki Taylor & Richard Taylor have been in the Recruitment industry since 2002 Nationally and Internationally. Offering clients our personal & professional services, no job is too big or too small and nothing is delegated. We are the ones at the forefront. 
Tailored to meet your requirements, LME offers a complete end to end recruitment service platform designed to deliver you the results that will improve your hiring outcomes and enhance your employee retention rates. At LME we offer a Fixed Fee recruitment solution that ensures you know the real cost-to-hire, upfront. Our clients can also take up the offer of our hourly-rate option for tailored services. 
You can be assured of consistent delivery of our various services ranging from: 
End to End Permanent & Contract Recruitment
Volume & Bulk Recruitment 
Recruitment Services Packages
LME Recruitment Tailored Package by the hour are also available to our clients on an hourly rate. 
With LME Recruitment you get to select parts of the recruitment process you complete and those you outsource to us.  
Select any one of these recruitment services to support your hiring process.
☐ Confidential advertising
☐ Resume Screening
☐ Telephone Screening
☐ Interviewing Face to Face / or ZOOM
☐ On-Site interview assistance
☐ Reference Checking
You are in control of your recruitment process and outsource the services that require expertise and time! It works! 
The end to end Recruitment placements will have a 90-day guarantee. We are flat fee-based for placements and hourly rate option for all recruitment services.
All our LME candidates will have completed their individual Personality Profile.
Our 90-day Candidate Care programme is available for all new employees, to support and retain once placed into your company.  
Book in a confidential chat through our Contact page.                                         
Phone your Nikki on +61 414 624 521 or Richard +61 414 581 472 anytime.
Client Feedback – I have known Nikki in her capacity as a Recruitment specialist for many years. Her work is second to none, her enthusiasm for her work is inspiring and her results are targeted and specialised. In particular, the retention rate for those she places in employment is incredibly high – a testament to the quality of these placements. I highly recommend her services, Terri Cooper, Principal – Queensland
Client Feedback – We have worked with Richard on numerous occasions to help manage our staffing requirements. I have found Richard to be very solutions-based, working together to get mutually beneficial outcomes for all stakeholders (employee, employer and recruiter). Richard is fantastic with communication and has always kept me well informed with suitable candidates and his progress in helping us to secure these now valuable staff members. Thanks Richard. Greg Pearson – Principal Western Australia