LME with Nikki & Richard – who are we?
Meet Nikki Taylor & Richard Taylor, an energetic, motivated, inspiring, authentic "couple in business" today working as career, life and business coaches. Together we have owned 2 recruitment companies and offer our vast coaching experience to support people who are looking at a career change, personal growth or support in their business. Both Nikki and Richard are Certified Career Coaches having completed a Cert IV in Career Development, plus they are both Professional Members of the Career Developers Association of Australia (CDAA).
N I K K I 
I get a real buzz out of helping people harness the energies that give a competitive edge in the job market and enrich their personal lives. I am a trusted advisor, guiding my clients towards self-actualisation and an identification of the connections essential to finding fulfilment in both life and career. I am also a practical, realistic, and up-to-date Career, Life & Business Coach dedicated to empowering amazing humans on a daily basis. 
My clients love their weekly hangouts with me because as well as inspiration and enthusiasm, I bring a wealth of experience to every session. I have worked with international recruiting agencies and have run successful recruitment companies providing assistance through all levels and stages of private and professional development. I have completed my Certificate in Mindfulness Mastery Coaching. 
Client Praise – When life throws you lemons, Nikki Taylor helps, and guides, you to make the best lemonade you've ever tasted. Whether it be a moment of career or life crisis, or whether it be a time that you simply need to polish things up a bit, Nikki helps make you shine like a diamond. With a wealth of professional and life experience to offer, Nikki is able to mentor and motivate like no other. An investment made in Nikki's services will be an investment which will reap you rewards for life. Thanks for your amazing work Nikki. David
R I C H A R D
Making a positive impact on my clients' personal and professional journeys is one of the great privileges of being a Career, Life & Business Coach. Seeing clients soar in their personal and professional lives as a result of my work is what really lights me up. I work one-on-one with people just like you, providing valuable insights, hands-on practical knowledge and, importantly, clarity. Together, we can reach your desired career, personal and business outcomes, even as situations change rapidly and unforeseen events unfold.
I have created Mentor 4 Men, a Facebook group and safe place for men that is free of judgement and discrimination. In this group, we find support and support others by sharing our experiences and sage advice. Mentor 4 Men is for men of any age living anywhere in the world and provides a unique opportunity for us to band together and share.
We all need a 'go to' support at various times in our careers and personal lives. I consider myself blessed to be one of those people.
Client Praise – I recently had a one-on-one Career Coaching session with Richard after participating in several career development webinars with him and a colleague. Throughout, Richard has been helpful, approachable and extraordinarily knowledgeable on the subject matter. He provided inspiration as well as solid practical advice on how to navigate between roles and get the best possible outcome. I strongly recommend Richard's as an expert in his field. Tom
Phone Nikki on +64 210 268 2307 /+61 414 624 521 or Richard +64 210 238 1940 / +61 414 581 472 anytime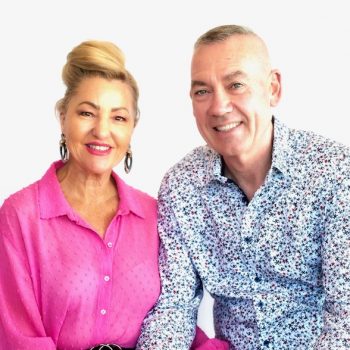 What are the benefits of hiring a business coach?
How do I know if I need a business coach?
You should always work with a business coach because starting or growing a business is tough.
You potentially can make costly mistakes, a business coach can help you shortcut your path to success, giving you advice specifically tailored to you and your industry.
The benefits of hiring a business coach are many, one of the most important aspects of having a business coach who has or is actually in business so that they understand the challenges that business owners face on a daily basis.
A good business coach will focus on your strengths, hone your skills, deliver a few business truths you may not want to hear, and guide you through your journey to success.
By engaging a business coach you will have someone that can assist you in the start-up stage right through to running a mature business.
As Business Coaches we are not financial advisors however we can point you in the right direction when it comes to financing. We do offer you sound advice and support in marketing, recruitment, staff retention, digital media, business expansion, staff mentoring, and other areas as required.
That is a really great question and the best way to define this is to have a discovery call with Richard or Nikki Taylor.
To find the answer, we will take you through a simple process to see if you would benefit from us working together.
If there are areas of your business that are not performing the way that you want them to then this discovery call will uncover them for you and together we can work on these areas.
You will find the support of a coach will allow us to assist the specific areas of your business, interpersonal skills, perhaps have better use of social media, recruitment, or assisting in changing thinking patterns.
Hiring a business coach is a commitment to a two-way relationship and for this to work, like any coaching to work, you have committed to making changes.